When I found out I needed to treat my body for Hashimoto's thyroiditis, one of the first things I knew I had to do was the AIP elimination diet.
It can be a lot of work to cut out so many foods… But fortunately, cutting out inflammatory foods to help defeat an autoimmune disease doesn't mean you can't enjoy yummy food!
You can even have dessert, although it's recommended not to indulge too often. In this post I've compiled a list of some of the yummiest Autoimmune Protocol dessert recipes around.
Brownies? Cake? Cookies? You'll find plenty of amazing recipes for those on this list.
These AIP-compliant dessert recipes are paleo and
gluten free
grain free
nut free
refined-sugar free
egg free
dairy free
soy free
Side note (update 2022): My family no longer eats Paleo, though I do believe it has a lot to offer. If you're curious what we do now, take a look at my healthy diet template.
Enjoy and let me know in the comments which are your favorite!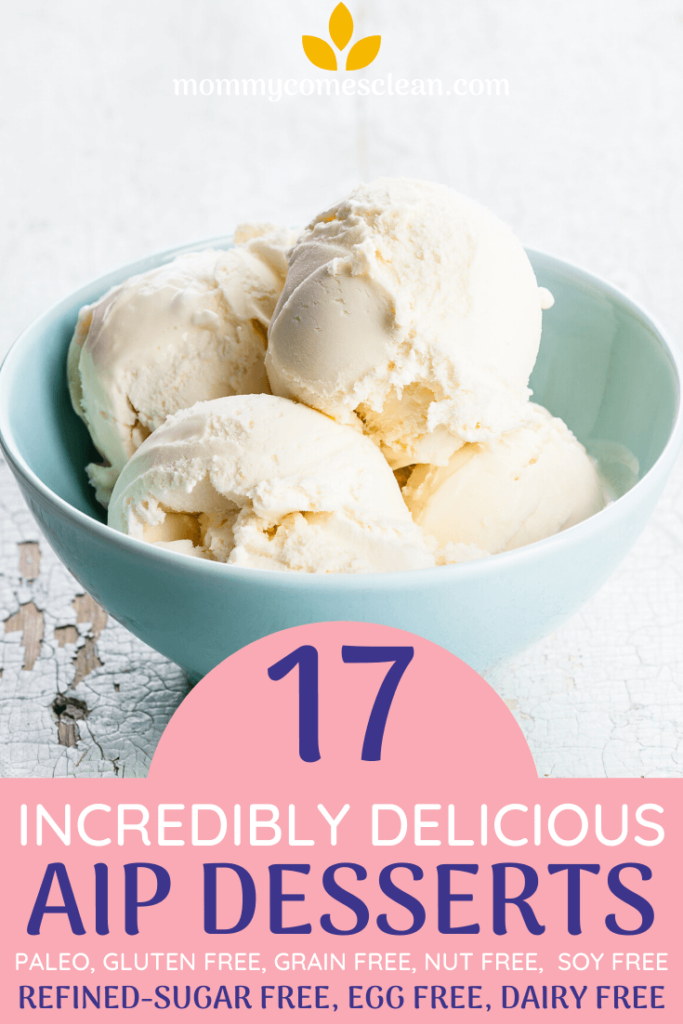 Tell me–I want to know! Which AIP dessert will you be making first?