Aaaaah, smoothies. I don't know many people who don't love them. Our family has them every Sunday night for dinner–because Sundays are made for easy evenings, amiright?
But recently I've been thinking we need some variety in our lives. Unless I've run out of a particular ingredient by Sunday, our smoothies nearly always include strawberries, blueberries, bananas, yogurt, and milk. Blend and eat.
They're simple, delicious, and filling. But always the same.
In case you've been feeling in a rut like I have, here are 31 delicious and healthy smoothie and recipes you need in your life. You'll find low-carb, keto, refined-sugar free, allergy friendly and vegan options below.
Related: Template for a Healthy Diet
Need more healthy living resources? Make sure you check out the free Pioneerish Micro Homestead Toolkit!
Delicious, Healthy Smoothies
Check out these smoothie recipes to find your blender's new BFF! Here you'll find twists on old classics and combos you never thought to put together.
Which of these recipes are you going to try first? What kind of smoothies are your favorite? Let me know in the comments!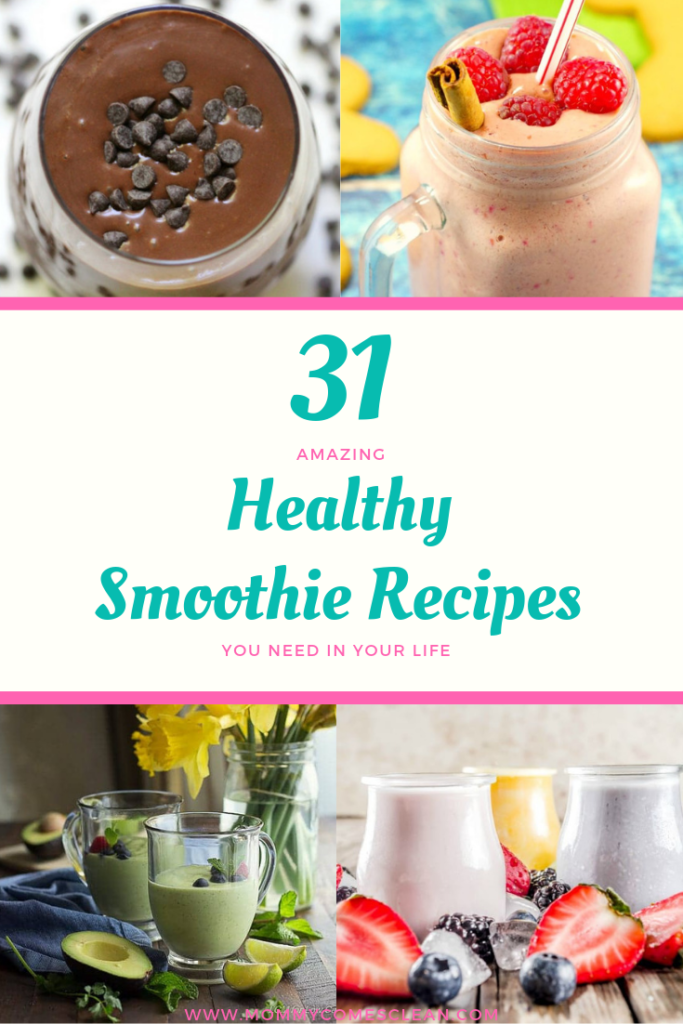 Make sure you pin to Pinterest so you can come back to these delicious recipes later!